The Qu-Chi Acupressure Band - 'Not to be sniffed at!'
The Original Qu-Chi (pronounced Q-chee) hayfever band® has been developed by Acupuncturist Andrew Broch to apply pressure to the Large Intestine 11 (LI-11) acupoint on the elbow, known in Chinese as Quchi.
Acupuncturists believe stimulation of this point pulls energy away from the Head, nose, face and throat. The Qu-Chi Acupressure Band was created
to balance and harmonise the body's energy or Chi, and help promote a feeling of well-being.
Thousands of satisfied customers
April 20, 2017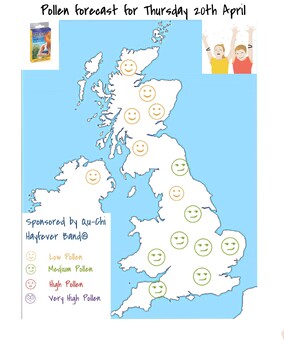 Check out today's pollen forecast - Thursday 20th April
Good news for hay fever sufferers in the North as the pollen count seems to be staying low all week and weekend Low pollen count is forecasted for the North of England and Scotland. Everywhere else in the UK it's going to be low to Moderate. A Low pollen count is forecasted in Ireland today. P...
read more

>
The Qu-Chi hayfever band® has featured on TV, national radio and in the Mail
on Sunday
| Daily Mail | Telegraph | Daily Express | Natural Health Magazine | Hello! Magazine | The Sun and many more. Take a look at our
blog
for more info
Qu-Chi hayfever band® is a registered trade mark and registered with the Medicines & Health Regulatory Agency (MRHA) as a Class 1 medical product